Conference Dinner
Date: Wednesday 11 April 2018
Venue: National Maritime Museum, Romney Road, Greenwich SE10 9NF
Welcome reception: 19:30
Dinner commences: 20:15
Carriages: 23:00
The National Maritime Museum is the world's largest maritime museum with a vast collection that spans artworks, maps and charts, memorabilia and thousands of other objects.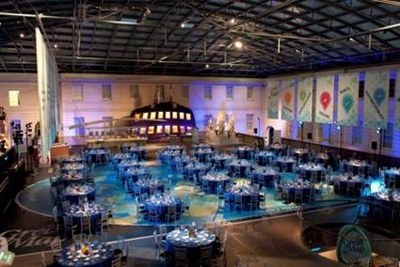 The idea for the National Maritime Museum dates back to 1927, when a public appeal was launched to develop a 'national naval and nautical museum'. The Museum's name was suggested by Rudyard Kipling, although the writer passed away a year before it opened.
The Museum buildings began life in 1807 as a school for the children of seafarers, and the South-West Wing was built as a dining hall in 1876 and was opened by King George VI in 1937.
www.rmg.co.uk/national-maritime-museum
Guests will have the opportunity to explore the exhibition during the drinks reception
Directions
Delegates are responsible for their own travel to attend the conference dinner.
Enjoy your trip to Greenwich by rail or river, it takes no time at all. We're just 10 minutes from central London by rail, or make the journey part of the fun and arrive by boat.
For Greenwich town centre, the nearest stations are:
Cutty Sark DLR
Greenwich rail station and Maze Hill rail station
Greenwich Pier
 
Bus travel
The following buses stop near the National Maritime Museum: Routes 129, 177, 180, 188, 286, 386 and N1.
There is a secure public car park at the National Maritime Museum which can be used by visitors to any of our museums.
The car park is located on Park Row within the grounds of the Museum. There are approximately 90 spaces. Vehicles must fit within the marked bays.
 
Parking charges
Up to 1 hour: £3.00
Up to 2 hours: £6.00
Up to 3 hours: £9.00
Up to 4 hours: £12.00
All Day: £15.00
(Cash payments only)
 
Dress code: Smart Casual
Registration: Tickets can be purchased alongside your conference registration. There is no limit to the number of tickets you may buy as guests are very welcome.
Places are limited and will be confirmed on a first-come, first-served basis.