AMTA Technical Visits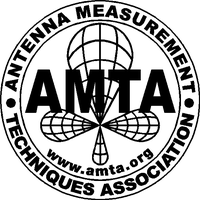 Two different technical tours will be offered to delegates during the conference sponsored by AMTA. 
Delegates must register in advance to secure a place as there are a limited number of places per visit which are allocated on a first come first served basis.
Full details for attendance will be communicated to booked attendees closer to the date of the tour.
Now fully booked
Visit to Queen Mary University of London (QMUL)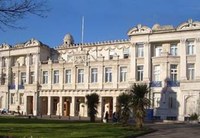 Tuesday 10 April 2018 (14:15 – 18:00)
Coach departure from conference site east entrance: 14:15 returning to the conference site.
Location: Antennas & Electromagnetics Research Laboratory - Queen Mary, University of London Mile End Road, E1 4NS
The facility includes a microwave compact antenna test range (CATR 8-60 GHz) and millimetre wave CATR (60-325 GHz), both capable of accommodating an ISO 7 clean room.
THz lab including: millimetre wave cascade probe station, QO bench and THz graphene antennas
Demonstrations include: Corrugated feed horns up to 325 GHz and material characterisation free-space chamber
More information on Queen Mary, University London: 
Established in 1968, the Antennas & Electromagnetics Research Group has a comprehensive experimental facilities housed in the Antenna Measurement Laboratory, which has recently received £1 million in infrastructure investment. The group has strong links with industry and a current active grant portfolio of over £7m. This includes a prestigious EPSRC Programme Grant led by Prof. Yang Hao on Transformation Electromagnetics, worth around £4.6m, and a successfully completed EPSRC platform grant, valued at £1.2m, to fund post-doctoral researchers, as well as in- reach and outreach activities with other world-leading antenna laboratories.
Our research themes and interests range from satellite reflector arrays and compact antenna test ranges to nano-scale particles applied in bio-electromagnetics. Our activities range from TV White-Space communication at low frequencies to THz spectroscopy beyond 3 THz. For more on our general research themes and recent activities, please explore our Research.
Visit to National Physical Laboratory (NPL)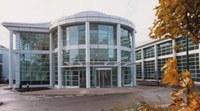 Thursday 12 April 2018 (13:00 – 19:30)
Coach departure from conference site east entrance: 13:00 returning to the conference site with an additonal stop at West India Quay 
Location: National Physical Laboratory, Hampton Road, Teddington Middlesex TW11 0LW
The following labs will be visited during the visit
Extrapolation Microwave Antenna Test Range and Fully Anechoic Chamber
5G communication laboratories - Small Antenna Radiated Testing Chamber and Electromagnetic Reverberation Chamber
EMC antenna measurement chamber and Power Flux Density Laboratories
Terahertz, Agri-tech and Waveform Metrology Laboratories
Microwave Power Primary Standards and Impedance Laboratories
Primary Resistance Standards, Single Electron Current Standards and Quantum Hall Effect Laboratories
More information on NPL: 
The National Physical Laboratory (NPL) is the UK's National Measurement Institute and is a world-leading centre of excellence in developing and applying the most accurate measurement standards, science and technology. For more than a century NPL has developed and maintained the nation's primary measurement standards. These standards underpin an infrastructure of traceability throughout the UK and the world that ensures accuracy and consistency of measurement. The laboratory maintains one of the world's most comprehensive national capabilities for measuring electromagnetic quantities across the spectrum from DC via RF and microwave up to terahertz frequencies and beyond.
NPL's national electromagnetic standards form the basis of a UK traceability chain that ensures that all companies, institutions and research labs in the UK can have access to accurate reliable standards that are constantly updated to ensure their continued relevance. As part of NPL's role to support UK technological innovation, the laboratory provides consultancy on electromagnetic measurement and supports R&D in areas that are important for the national economy.