Sponsors
Platinum sponsors
 

Altair's comprehensive electromagnetic analysis software suite is built on state of the art computational electromagnetic (CEM) techniques to provide users with software that can solve a wide range of electromagnetic problems, ranging from static electric and magnetic to low and high frequency electromagnetic problems.
Altair's electromagnetics solver suites in HyperWorks are FEKO, Flux and WinProp, which are widely used across many industries including aerospace, maritime, defence, automotive, communications, consumer electronics, railway, energy and healthcare industries.
FEKO: is a leading electromagnetic simulation software that uses multiple frequency and time domain techniques. True hybridization of these methods enables the efficient analysis of a broad spectrum of EM applications related to antenna design, antenna placement, EMC, radiation hazard, bio-electromagnetics, radomes, waveguide devices and microstrip circuits.
FLUX: is the leading software for electromagnetic and thermal simulations of static and low frequency applications related to rotating machines, actuators and sensors, high power equipment and heat treatment.
WINPROP: A new dimension of wave propagation and radio network planning. Highly accurate and very fast empirical and deterministic propagation models are available for a wide range of scenarios: Rural, urban, indoor, tunnel, vehicular.

NSI-MI Technologies offers a comprehensive range of industry leading microwave test systems.
These systems cover antennas, radomes and RCS and our unique blend of mechanical, RF and software engineering capabilities allow us to customize test systems to offer specialized solutions.
NSI-MI supports the automotive, aerospace/defense, wireless and academic industries. Our wide range of products also allow us to offer solutions for material, production line or general automated component testing.
Our global presence enables us to offer the highest quality service and support to ensure long term use of all test products supplied. We also offer extensive in-house test and measurement facilities covering frequencies from 250 MHz to 110 GHz.
 
Gold sponsors

ANSYS HFSS software is the industry standard for simulating high-frequency electromagnetic fields. Its gold-standard accuracy, advanced solvers and high-performance computing technologies make it an essential tool for engineers tasked with executing accurate and rapid design in high-frequency and high-speed electronic devices and platforms. HFSS offers state-of the-art solver technologies based on finite element, integral equation, asymptotic and advanced hybrid methods to solve a wide range of microwave, RF and high-speed digital applications.
HFSS delivers 3-D full-wave accuracy for components to enable RF and high-speed design. By leveraging advanced electromagnetic field simulators dynamically linked to powerful harmonic-balance and transient circuit simulation, HFSS breaks the cycle of repeated design iterations and lengthy physical prototyping. With HFSS, engineering teams consistently achieve best-in-class design in a broad range of applications including antennas, phased arrays, passive RF/mW components, high-speed interconnects, connectors, IC packaging and PCBs.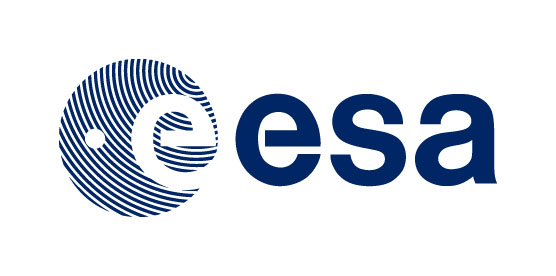 Space is a key asset for Europe, providing essential information needed by decision-makers to respond to global challenges. Space provides indispensable technologies and services, and increases our understanding of our planet and the Universe. Since 1975, the European Space Agency (ESA) has been shaping the development of this space capability.
Silver sponsor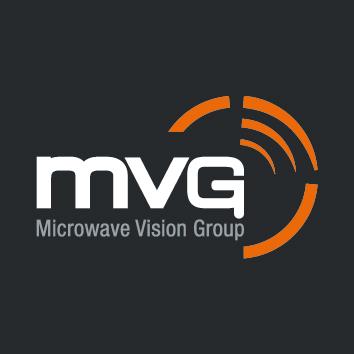 MVG (Microwave Vision Group) is an industry leader in antenna measurements and EMC testing.
Our broad product portfolio allows us to offer full turn-key systems with speed, accuracy, multiple techniques and geometry capabilities.
We are dedicated to supporting the Aerospace and Defense, Satellite, Telecom, and Automotive industries and well as academic R&D.
Our systems can be tailored to your industry specific testing requirements. Ask us about our 5G testing capabilities!
 

Apple is a place where extraordinary people gather to do their best work. Our community is made up of every kind of individual: artists and designers, engineers and scientists, thinkers and doers.
Together we create things and experiences people once couldn't have imagined — and now can't imagine living without. So if you're excited by the idea of making a real impact, a career with Apple might be your dream job. Just be ready to dream big.
Bronze sponsors



Gapwaves AB the active antenna company originates from research conducted at Chalmers University of Technology and was founded in 2011 to commercialize inventions for efficient wireless communication.
The exponentially increasing use of data in our mobile devices creates an increasing demand for high performance wireless systems.
For these systems, Gapwaves AB develops waveguide and antenna products based on the patented GAP waveguide technology. The company's markets are e.g. telecom radio links, automotive radars, surveillance systems and space observatories.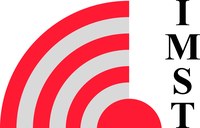 IMST provides design and engineering services in the areas of antennas, wireless communication systems and RF components. IMST's software tool EMPIRE is a very powerful and efficient 3D EM modelling tool for complex designs like radar antennas and millimeter wave frontends.
 
Supporter sponsors

Keysight Technologies Inc. (NYSE: KEYS) is the world's leading electronic measurement company, transforming today's measurement experience through innovations in wireless, modular, and software solutions. With its Hewlett-Packard and Agilent legacy, Keysight delivers solutions in wireless communications, aerospace and defense and semiconductor markets with world-class platforms, software and consistent measurement science.
Keysight's singular focus on measurement helps scientists, researchers and engineers address their toughest challenges with precision and confidence. With the help of our products and services, they are better able to deliver the breakthroughs that make a measurable difference.
 

Space Engineering is a  frontrunner Italian space company with more than 29 years' experience in space technologies, part of the world leading Airbus Defence and Space, Space Systems, Telecom division